About Us
ARCFI's designated regional center approval was granted on July 28, 2010, and amended on February 8, 2013. It is our goal to promote economic and employment growth throughout the states of North Carolina and South Carolina. We accomplish this by deploying EB-5 capital to qualified projects in the following approved industries:
Warehousing and transportation
Light manufacturing
Accommodations
Food service and drinking places
Life sciences
Marinas
Mixed use development
Our principals bring extensive experience and knowledge in each of our targeted industries as well as a diverse network of contacts in the business and legal community, ensuring that each participant investor's needs are met in a timely, efficient and effective manner.
ARCFI seeks investment opportunities that provide minimal financial and employment creation risk to our investors.  Each project marketed through our regional center has been carefully vetted through our extensive due diligence process which includes detailed analysis of the financial projections, business plan, economic impact analysis, and anticipated return on investment.  Our investment strategy is conservative and we will rarely represent more than half of the capital invested in a deal.  We will also commonly require projected job creation to exceed the minimum by 50%.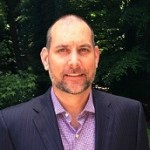 Managing Director
Email: drobinson@arcfi.com
Phone: 919-321-2030
Mobile: 919-672-0479
Daniel R. Robinson
Daniel serves as Managing Director of the Atlantic Regional Center for Foreign Investment (ARCFI).  In this capacity, his primary focus is the recruitment of prospective EB-5 foreign investors and U.S. based project partners.  Daniel brings to ARCFI a unique combination of financial, marketing and economic development experience in both the domestic and international arenas.
Prior to founding ARCFI, Daniel worked in the Global Wealth Management division of Morgan Stanley.  In that role he focused on the development of sales and marketing strategies targeting high net worth families and business clients, as well as providing traditional and alternative investment advice tailored to fit their specific needs.
In addition, Daniel is a proven business leader with a history of providing a "for-more-than-profit" perspective to companies, clients & organizations in wide range of fields, including micro-lending, green building & storytelling. He has been a featured speaker and panelist for organizations including the United Nations Institute for Training and Research, CIFAL Atlanta, the Council for Entrepreneurial Development and the Krispy Kreme Foundation. In addition to several for-profit boards, Daniel currently sits on the board of directors of Fonkoze USA, the Durham Tourism Development Authority and Durham's Partnership for Children.
Daniel earned his BA in Art History from Duke University and his MBA from the Graduate School of Management at Wake Forest University.  While in business school, Daniel was actively involved in fostering the entrepreneurial environment at Wake Forest by sitting on the university-wide Ewing Marion Kauffman Campuses Grant Committee.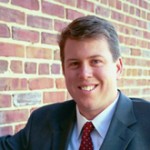 Managing Director
Email: bwiese@arcfi.com
Phone: 919-321-2030
Mobile: 919-730-8719
Bradley S. Wiese
Brad currently serves as Managing Director of the Atlantic Regional Center for Foreign Investment (ARCFI).  In this capacity, his primary focus is the identification of prospective EB-5 investment projects and conducting ARCFI's due diligence work on U.S. based project partners.
Brad began his real estate career as an investment sales specialist for New York City-based Massey Knakal Realty Services, Inc.  During his tenure in New York, he specialized in investment property sales in the Manhattan market where he closed deals with an aggregate market value in excess of $75 Million.  During his tenure in NYC, he was appointed by the Giuliani administration to serve on Community Board 5 (Midtown Manhattan), which acts in concert with the New York City Council.
Upon relocating to the Raleigh-Durham area in 2001, Brad founded Maverick Partners Realty Services, Inc. a local full-service real estate brokerage firm.  With a specialization in urban mixed-use properties, Maverick Partners has been a catalyst in the renaissance of Downtown Durham.  In 2006, Brad received the prestigious CCIM designation awarded for expertise in commercial and investment real estate.
Brad received his BA in Public Relations from East Carolina University in 1996 and has served on the board of directors for Downtown Durham Inc., volunteered for the Endangered Properties Committee for Preservation Durham and consults for the Real Estate Entrepreneurship program at Duke University's Fuqua School of Business.  He is currently a member of the Triangle Commercial Association of Realtors, NC CCIM Network, The Urban Land Institute, National Association of Realtors, NC Association of Realtors and the Durham Regional Association of Realtors.